These were hardly worn! Just like new!
The Hat
Its the bright pink one with elastic to make it smaller, it says 42cm and was 0-2 and it fitted last year so I would say upto 18 mths really as it doesn't fit now
Baby Banz fit 0-2 years old ( upto 19" head circumference )
100% Cotton, Poly-Cotton Blend
PF (Ultraviolet Protection Factor) rating of 50+ - This rating means the hat will block out more than 97.5% of UVA and UVB Rays.
Breathable
Elastic strap above the brim of the hat allows easy adjustment for years of wear as the child grows
Cotton allows for breath ability, and comfort
Like this, but bright pink

The Glasses
They are the wrap around kind with velcro, in pink just as below, again hardly used
* Children's sunglasses from Baby Banz
* High quality polycarbonate frame
* Suitable for ages 0-2 years
* UV400 protects against harmful UVA and UVB rays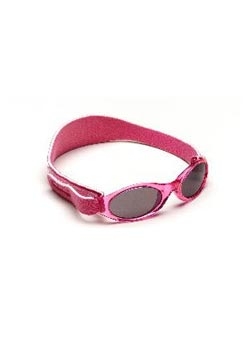 These aren't cheap to buy new so this is a bargain - just pay £2 to cover the postage and I will send them on!